2019 Fellow Dylan Sinnickson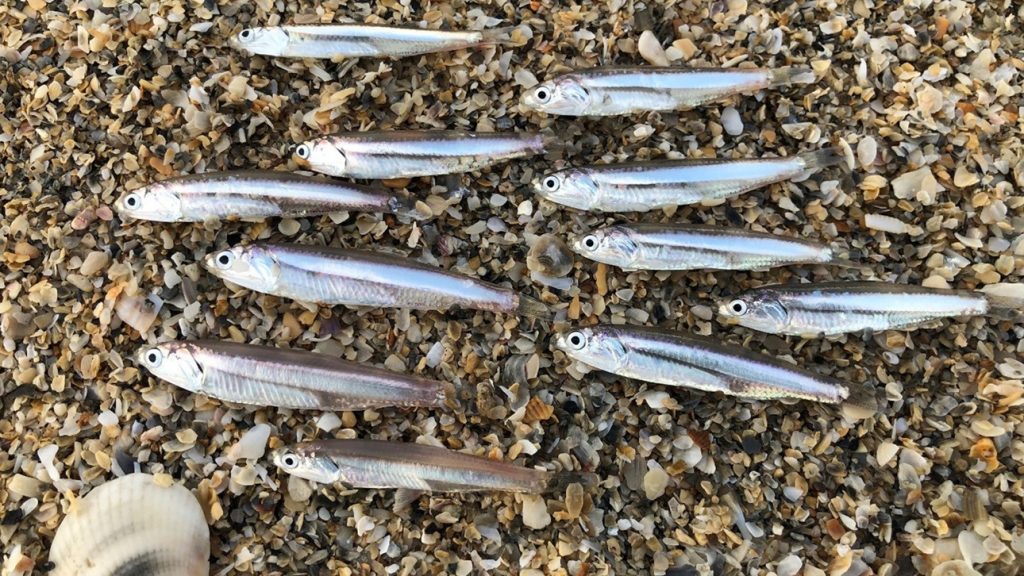 Anchovies are forage fish—small prey species that are valuable food for predators such as snook and seatrout.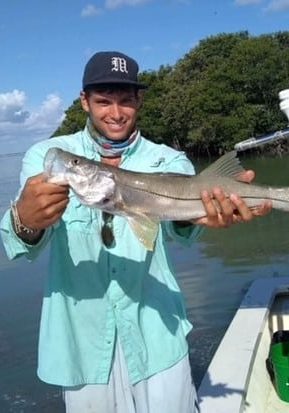 Dylan Sinnickson was awarded the Forage Fish Research Program fellowship in 2019 as he works toward his Ph.D. in fisheries and aquatic sciences at the University of Florida. Dylan is focused on the dynamics of anchovies relative to environmental influence at Cedar Key along Florida's Nature Coast. Specifically, Dylan is looking at how nutrient flow and river discharge affect bay anchovies and their associated predators within an estuary.
Using data from FWRI, Dylan is employing complex modeling techniques to explore impacts of changing nutrient levels on abundance of anchovies which, in turn, affects the diets of predators such as seatrout and snook. He has found that as anchovy population increase, seatrout and snook see additional growth as well but snook benefitted more than seatrout. As abundance of snook and seatrout grew with additional forage of anchovy, snook began preying on seatrout. "Most predatory fish species benefit from abundant prey, but it's not a linear relationship," said Sinnickson, "The ecosystem is complex and acts in unpredictable ways."
The results of Dylan's work will provide much needed information on the affect of flooding, nutrient runoff, and droughts to both forage species and predators. This information can be used by fishery managers within these estuaries to better predict changes in fish dynamics as a result of ecosystemwide environmental changes.
An article from 3rd Year fellow Dylan Sinnickson at University of Florida was published in Frontiers in Marine Science in June 2021. In the article, Dylan's research group examines the effect of different levels of river discharge in the Suwannee River Estuary on forage fish and their predators. Link: Exploring Impacts of River Discharge on Forage Fish and Predators Using Ecopath with Ecosim.
On April 27th, 2020, university researchers from around Florida and FWRI scientists met virtually at the 4th Annual Forage Fish Data Workshop organized by the Florida Forage Fish Coalition. Check out the video below for Dylan's presentation on his fellowship research findings.